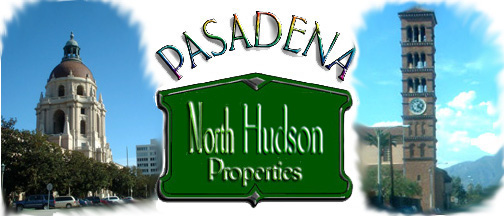 These rental properties are located in a Landmark District of Pasadena known as
"Washington Square"
Here are some photos of the neighborhood...
This is Hudson Avenue where the rentals are located. Note the majestic oaks.

The friendly neighborhood church on the corner just a few doors away...

A Street View...

A market just around the corner...

With plenty of shops for your convenience...

A famous old landmark at Washington and Lake...

You can pick and save at "Big Lots".
If you want to go dining or window shopping, you can visit the new *South Lake stores* just a mile or so down Lake Avenue south of Colorado Blvd.
Now the units...